SnapCloud

On Microsoft Azure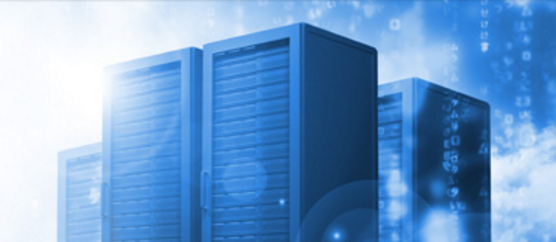 SnapCloud Series
SnapCloud
Azure MktPlace, LIC, Upto 2TB, SnapCLOUD, 1YR
#AZ-SC-2TB-1Y
Our Price: $349.00
Azure MktPlace, LIC, Upto 4TB, SnapCLOUD, 1YR
#AZ-SC-4TB-1Y
Our Price: $643.00
Azure MktPlace, LIC, Upto 8TB, SnapCLOUD, 1YR
#AZ-SC-8TB-1Y
Our Price: $1,214.00
Azure MktPlace, LIC, Upto 16TB, SnapCLOUD, 1YR
#AZ-SC-16TB-1Y
Our Price: $2,210.00
More pricing below, click here!
SnapCloud Overview:
SnapCLOUD™ is a hybrid-cloud ready virtual NAS appliance built on Microsoft Azure with enterprise grade data management capabilities. Built on the same enterprise hardened GuardianOS ® as the 300,000+ SnapServer ® and SnapScale ® storage appliances in data centers world-wide, SnapCLOUD supports critical performance and capacity features like high performance snapshots, replication, and block and file-level access.
With SnapCLOUD, customers enjoy secure and fast data access anywhere, anytime, on any device.
It also meets all stringent enterprise business continuity needs through enterprise wide access to always available shared storage, and seamless integration with existing back up and disaster recovery (DR) policies.
SnapCLOUD is unique in unifying data manageability, access control and replication between physical data center and public cloud, to enable the hybrid cloud architecture.
It enables enterprises to grow their data storage needs ondemand, while maintaining management and operational control within their private network.
Only pay for what you use. Build a high performance and resilient virtual environment with SnapCLOUD in minutes, using servers, storage, and networking from Azure Marketplace. SnapCLOUD offers versatility through a number of performance and capacity options to meet the needs of every application and workload.
Secure access. Anywhere. Any device. With built-in Sync and Share capability, SnapCLOUD gives employees freedom to securely access enterprise data from any device, anywhere, and keep it automatically synchronized automatically between mobile clients, desktops and enterprise storage repositories.
Centralized management for distributed enterprises. SnapCLOUD manages both on-premise and cloud data so that companies can keep their current storage solution, and simply expand with SnapCLOUD. The Sphere 3D Snap Storage Manager™ provides centralized management across all existing SnapCLOUD, SnapServer, and SnapScale instances, so that data management across the organization is the same everywhere.
Features: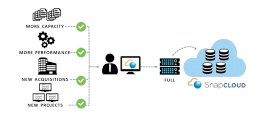 IT Resources On Demand
With SnapCLOUD, dynamically expand storage into the cloud with the same features and operations as onpremise storage. Only pay for what you use.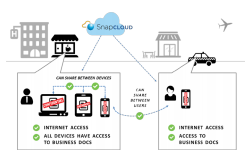 Secure Access. Anywhere. Any Device.
SnapCLOUD enables secure and easy access to data among devices and users. Eliminates risky sharing of confidential material in public clouds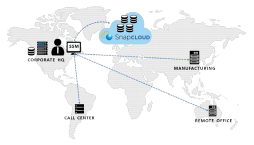 Centralized Management
Snap Storage Manager enables management of all Snap Storage products through a single pane.
Comparison Chart:
| | SnapCLOUD | Competition |
| --- | --- | --- |
| Expandable Storage Capacity | | |
| Add disks to the storage poo | | |
| Unified Storage SAN/NAS - Both Block and File | | |
| NFS exports | | |
| NFS host access control | | |
| NFS LDAP authentication | | |
| CIFS/Samba/Windows shares | | |
| Active directory integration | | |
| Active directory groups | | |
| Optimization of Resources | | |
| Thin-provisioning | | |
| Caching | | |
| Space savings by using storage layer protection | | |
| Data Protection | | |
| Storage snapshots | | |
| Automatic snapshot pruning | | |
| High performance snapshots | | |
| Change based replication for DR | | |
| Hybrid Cloud | | |
| Replicate data to physical data center | | |
| Replicate data from physical data center | | |
| Integrate with on-premise active directory | | |
| Integrate with on-premise LDAP authentication | | |
| Anywhere, Any Device Access | | |
| Sync and share functionality to share data between users and devices | | |
| Secure access with business policy enforcement | | |
Pricing Notes:
Snap Servers require that replacement drives be of the same capacity as those originally installed in the system. Please verify the capacity of your original Snap Server drives before purchasing any replacement drive.
Overland CARE support Upgrades (Part Number EWCARExU-xxx) are valid only on new products within the first 90 days following purchase and start at the date of installation.
Snap Server systems are eligible for enhanced Overland CARE maintenance options to augment the standard limited warranty.
Specially priced 5 year Overland CARE support upgrades are available to protect your investment for the life of the product.
All Snap Server systems products, now also include Software Maintenance for the full term of the factory warranty.
Support coverage of all Snap Expansion units must be purchased separately and run concurrently with the primary Unit.
You may augment your support with our Overland ACCESS support option for 24x7 access to our expert technical support team or with our Secure Drive program which allows you to keep your failed disk drives in secure data environments.
SnapCloud
Azure MktPlace, LIC, Upto 2TB, SnapCLOUD, 1YR
#AZ-SC-2TB-1Y
Our Price: $349.00
Azure MktPlace, LIC, Upto 4TB, SnapCLOUD, 1YR
#AZ-SC-4TB-1Y
Our Price: $643.00
Azure MktPlace, LIC, Upto 8TB, SnapCLOUD, 1YR
#AZ-SC-8TB-1Y
Our Price: $1,214.00
Azure MktPlace, LIC, Upto 16TB, SnapCLOUD, 1YR
#AZ-SC-16TB-1Y
Our Price: $2,210.00
Azure MktPlace, LIC, Upto 2TB, SnapCLOUD, 3YR
#AZ-SC-2TB-3Y
Our Price: $771.00
Azure MktPlace, LIC, Upto 4TB, SnapCLOUD, 3YR
#AZ-SC-4TB-3Y
Our Price: $1,495.00
Azure MktPlace, LIC, Upto 8TB, SnapCLOUD, 3YR
#AZ-SC-8TB-3Y
Our Price: $2,732.00
Azure MktPlace, LIC, Upto 16TB, SnapCLOUD, 3YR
#AZ-SC-16TB-3Y
Our Price: $4,861.00
SnapCloud Setup Service
Azure MktPlace, SnapCLOUD Setup service
#AZ-CLOUDSetup
Our Price: $450.00
SnapCloud Software Maintenance
6 Months - Software Maintenance New Product Uplift, SNAPCLOUD
#SWMAINT6U-SCLOUD
Our Price: $145.00
6 Months - Software Maintenance Extension, SNAPCLOUD
#SWMAINT6E-SCLOUD
Our Price: $185.00
1 Year - Software Maintenance New Product Uplift, SNAPCLOUD
#SWM-1YU-SCLOUD
Our Price: $217.00
1 Year - Software Maintenance Extension, SNAPCLOUD
#SWM-1YE-SCLOUD
Our Price: $277.00